Dates and Location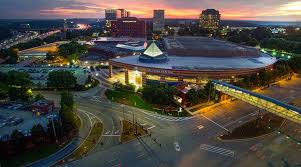 Friday, August 7
and Saturday, August 8, 2020
Cobb Galleria Centre

Conference Highlights
Attendees will benefit from an intimate learning environment and the opportunity to meet and learn from local, national, and internationally recognized oncology leaders.
The 2020 Winship Oncology Nursing Symposium theme will be Nursing Resilience and Leadership.
Registration
Online registration is open! Please feel free to contact Julie Hawkins with any questions. Exhibitors: Click here for your registration page.
Advanced registration is encouraged as space and materials are limited. The conference registration fee includes tuition, syllabus, electronic program materials, continental breakfast, lunch, and refreshment breaks. Registration fees will not be refunded after July 15, 2020. Emory employees, please check with your departments prior to reserving using an approved 10-digit speed type.
Full-time nursing student early registration (March 12 - July 15, 2020) - $75
Emory regular registration (March 12 - July 15, 2020) - $175
Non-Emory registration (March 12 - July 15, 2020) - $225
Hotel
Space has been reserved for this group at the Sheraton Suites Galleria Atlanta at a rate of $149 a night. Please use the link below to reserve your room:
Book your group rate for Emory Winship Cancer Institute
Contact Hours
Emory Nursing Professional Development Center (ENPDC) is accredited as a provider of continuing nursing education by the American Nurses Credentialing Center's Commission on Accreditation. Attendees to this CNE activity will be awarded up to 8.0 contact hours by ENPDC.
No conflict of interest has been found with the speakers for this CNE activity nor with the members of the planning committee.
Call for Poster Abstracts
Are you working on a nursing quality improvement or research project? Consider submitting a poster abstract for the 12th Annual Winship Oncology Nursing Symposium! An abstract is a brief summary of a project that describes its objectives, methods, and results. A poster presentation showcases the process and outcomes of a project in a visually appealing manner. Your project does not have to be complete in order to submit a poster abstract! In addition, even if the results of your project were different from what was expected, creating a poster presentation is a worthwhile effort! Your oncology peers can learn a lot from the work you have done, regardless of the results.
If you have never created a poster before, contact planning committee member Renee Spinks for guidance. Poster abstracts cannot be larger than 4'x6' and are due July 15, 2020. Authors of accepted poster abstracts are expected to be at their poster to present their work during the morning and afternoon breaks on Saturday, August 8, 2020.
Cobb Galleria Centre
2 Galleria Pkwy SE
Atlanta, Georgia 30339
Julie Hawkins
404.712.3419