The 10th Annual Winship Cancer Institute Gastrointestinal Cancer Symposium will be held as a virtual program on Saturday, February 27, 2021.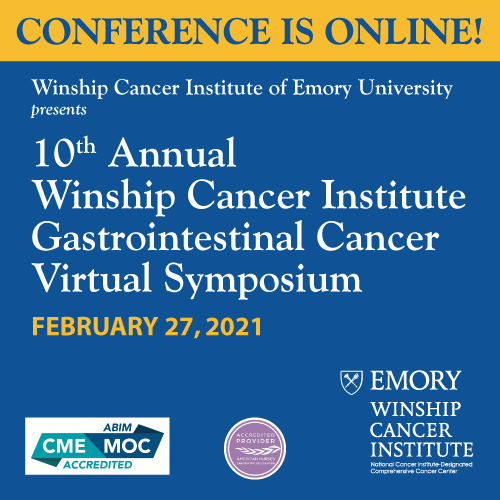 This symposium is for physicians, nurse practitioners, physician assistants, pharmacists, and oncology nurses who care for cancer patients. At the conclusion of this activity, participants will be able to recognize the different treatment modalities available for their patients and formulate a tailored treatment plan.
The symposium will have expert review of the latest procedures, technology and medical treatments for GI cancer patients. National guidelines will be reviewed. Additionally, there will be case-based discussions incorporating multi-disciplinary care approaches, novel, recently FDA-approved drugs, and clinical trial eligibility.
Find more information and registration details on the symposium's event website.
Online
(See details above)
Atlanta, Georgia 30322
Milini Mingo
(404) 727-3612